---
Roland S-760 Rotary Encoder Replacement DIY
---
Bourns Encoder P/N:
PEC11L-4225F-S0015
Mouser P/N:
652-PEC11L4225FS0015
Detents:
30
PPR:
15
Output Type:
QUADRATURE
Channels:
2
Shaft Length:
25mm
(the original was 30mm)
Price:
$2.34
(USD)

Roland S-760 Rotary Encoder Replacement DIY
(PDF File)
Click The Image Below To Download DIY Instructions (PDF File)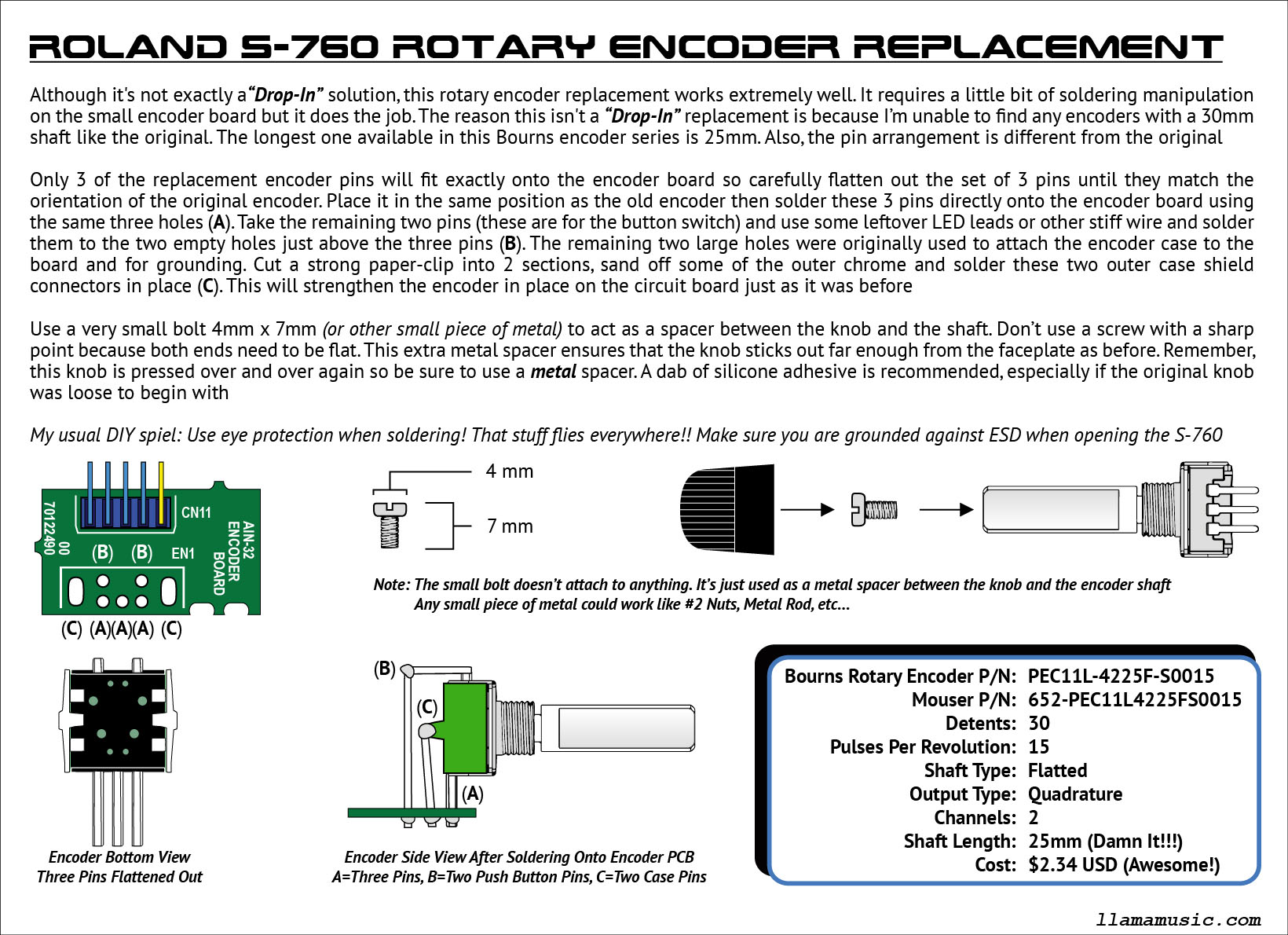 Click The Image Above To Download DIY Instructions (PDF File)
---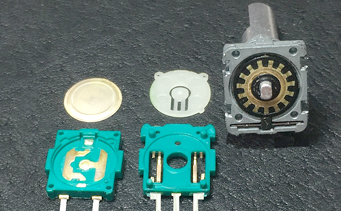 Exploded View Of The Original Encoder (Switch - Wipers - Rotor) Replacement Encoder Prepared With New Wires For Placement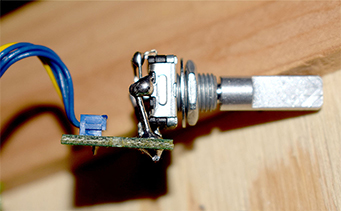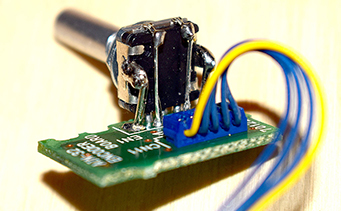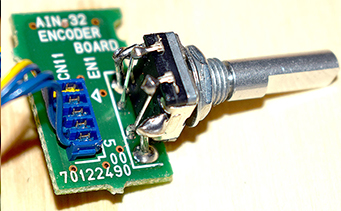 New Encoder Mod Soldered Onto The Original Encoder Board

(Click Images To Enlarge)
---
---
Safety Precautions and Disclaimer
Modifications made to any factory stock equipment will always pose an element of risk. Sometimes mistakes are made which are irreversible. Improper soldering and handling of electricity can cause serious injury and damage the synthesizer. Use caution when handling static sensitive devices and the PCB. Make sure you are properly grounded, working on a static-free workbench or table and wearing eye protection during any soldering tasks. The author is not responsible for any damage or injury resulting from this DIY info. Use this DIY information at your own risk. And, I can't stress enough, the importance of wearing eye protection while soldering. That stuff flies everywhere sometimes!
---
The Information On This Page Is Current As Of