Stainless Steel Hollow Desoldering Needles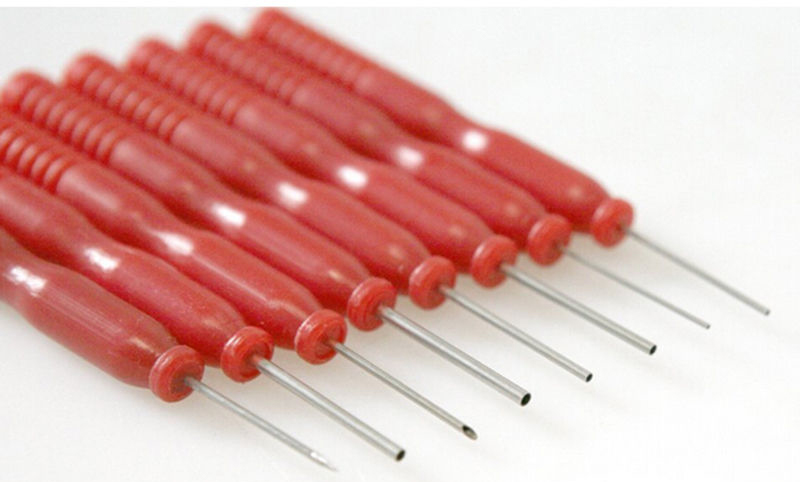 ---

Stainless Steel Hollow Desoldering Needles

In the past, I used a solder sucker to remove componets from a PCB... a cheap handheld tube with a spring inside

Recently, I discovered a fantastic method using stainless steel hollow desoldering needles and I now use this method exclusively. I'm now able to desolder components in about 1/2 the time plus, the removed components are extra clean from any excess solder. These cool things are only $2 for an 8-piece set! Highly recommended!! These are easy to find on eBay. Just search for "Desoldering Needles"

The secret to using is choosing the correct sized hollow needle. Place it over the component lead, heat the trace, spin & press down in the PCB hole until the solder cools. The spin & press leaves an empty channel absent of solder. Super fast. After a couple of tries, you'll get the pattern down pat

Here's an image of components I desoldered after a Noritake GU280 Display upgrade on a Roland Super JX-10. Nice and clean!

Click For Full-Size Image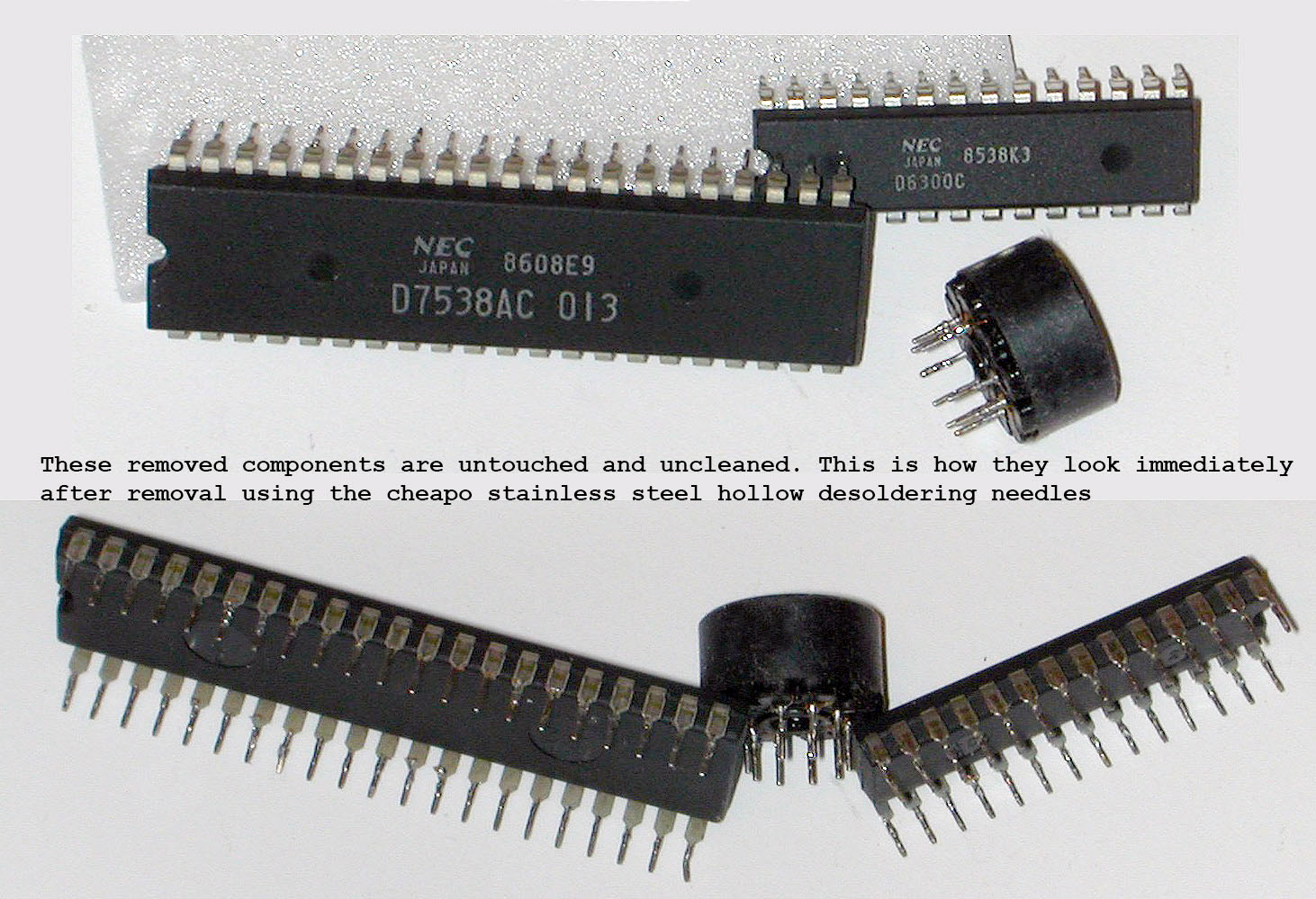 For only $2... take a chance
---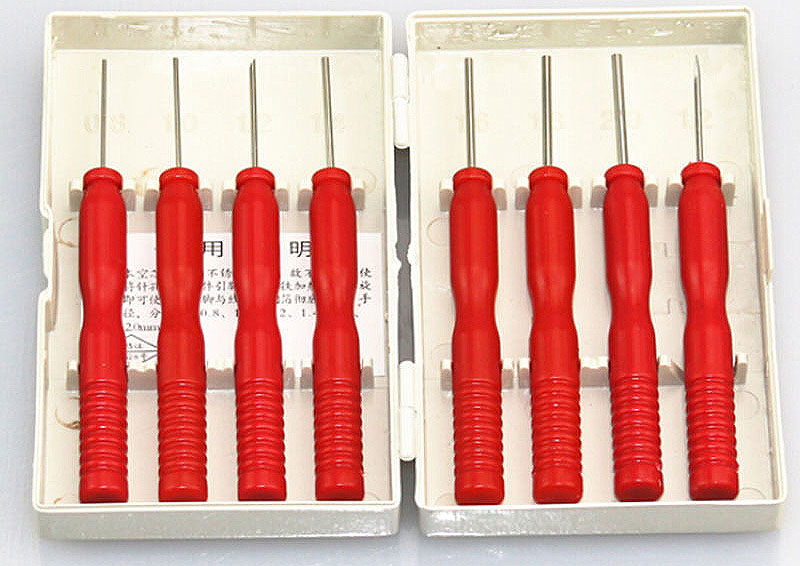 ---
---