---
Your one stop resource for Super

JX‑10

/

MKS‑70

Patches, Utilities, Info, Links, DIY's, Reference Material, Accessories and Trends... everything you need for your Super JX is here

---
JX‑10
Year Of Release: 1986 Retail Price: $2,995 (USD)
---
MKS‑70
Year Of Release: 1986 Retail Price: $2,295 (USD)
PG‑800
Year Of Release: 1985 Retail Price: $349 (USD)
---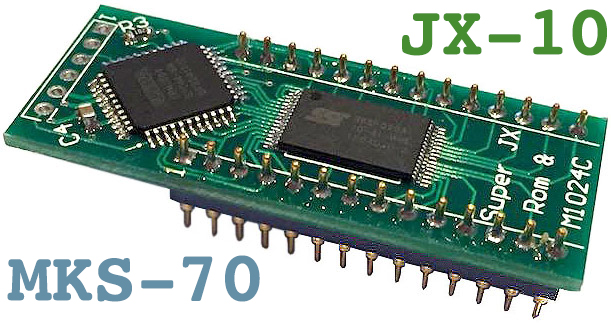 SuperJX‑flash Upgrade Is Available!
This is the pinnacle of Super JX upgrades. This new board is easy as poping in an IC chip and is an unbelievable piece of technology. It allows you to update the firmware on your JX‑10 or MKS‑70 using only MIDI cables! 
Daaaauuuumn!
Now that's a cool invention!!! It also gives you access to 32 banks of cartridge data which is like having
32
M‑64C cartridges onboard all the time
(2048 Patches / 1600 Tones)
. Unreal!!! No more EPROM's are needed for firmware updates. Just send a *.SYX file to the synth
Click here for details and ordering info
---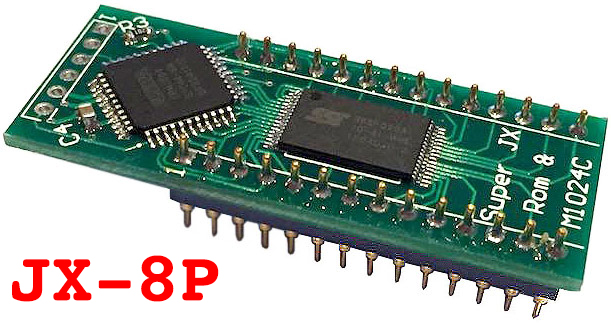 New JX8P‑flash Upgrade Is Available!
The JX‑8P now benefits from the new JX‑10 firmware because Fred Vecoven has ported most of the changes done on the JX‑10 to the JX‑8P. The
"little brother"
can now benefit from all these enhancements! This new module provides 32 banks of Tones and it can be easily upgraded by sending a SysEx MIDI file. Just like the JX‑10, a new PWM kit is also available for the JX‑8P
Click here for details and ordering info
---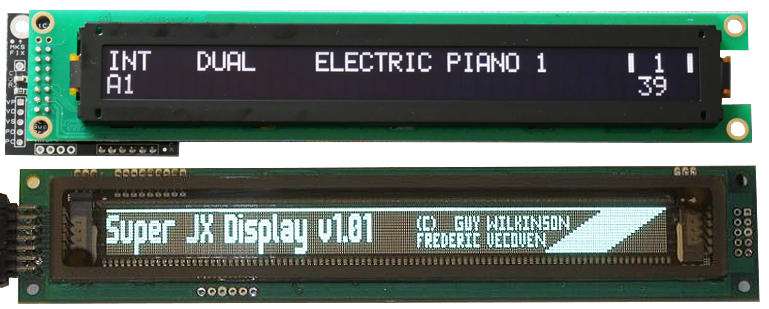 Custom Super JX OLED And VFD Display Replacements
Another exciting new development created by Guy Wilkinson. A Noritake VFD module or OLED can be retrofitted into the existing case of a JX‑10 or MKS‑70. This new display can be purchased pre‑assembled or as a DIY kit and both options look spectacular
Click here for details and ordering info
---

JX-10 Aftertouch Strip Replacement
This thing is amazing! The JX‑10 just got bumped up to a higher level for professional musicians. Plasma Music Limited makes this incredibly responsive AT Strip & FSR Interface PCB. I have installed this on my JX‑10 and there is no comparison between this new one and the crappy factory installed AT Strip. I highly recommended this upgrade
Click here for details and ordering info
---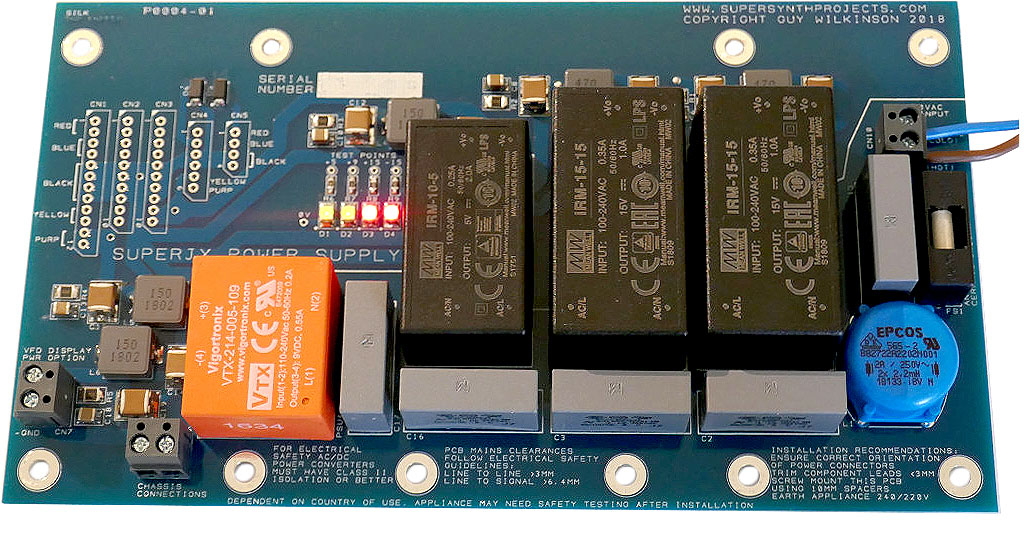 Super JX Power Supply Replacement
A completely redesigned power supply unit for the JX‑10 and MKS‑70 is now available as a DIY project or as a pre‑built option. This innovative design using a single PCB replaces the power supply board
AND
the transformer! It also eliminates the common issue of old leaking electrolytic capacitors and dry joint degradation
+plus+
it runs cool and automatically uses any mains voltage from 110VAC to 240VAC. The newest version will also work with a JX‑8P
Click here for details and ordering info